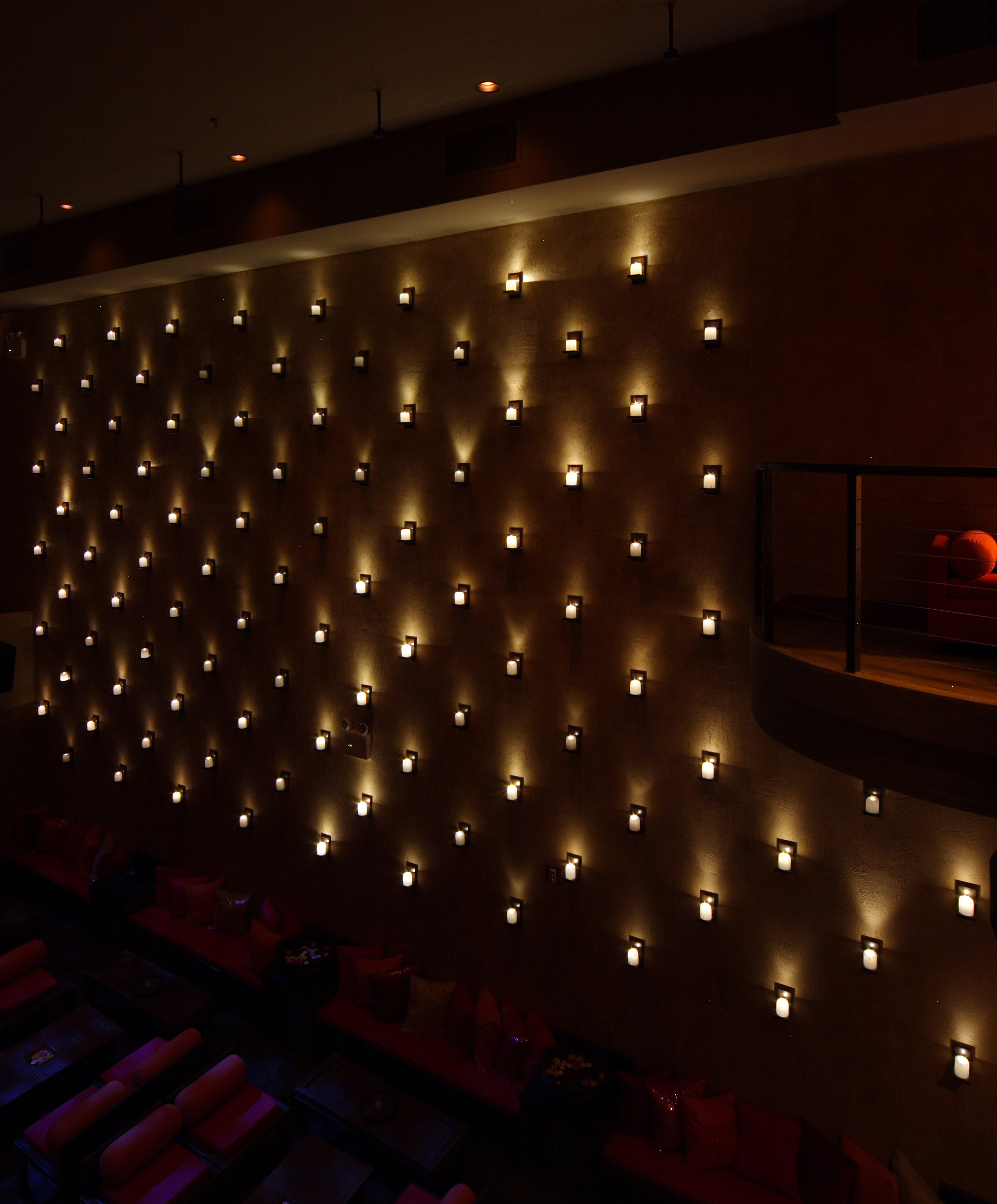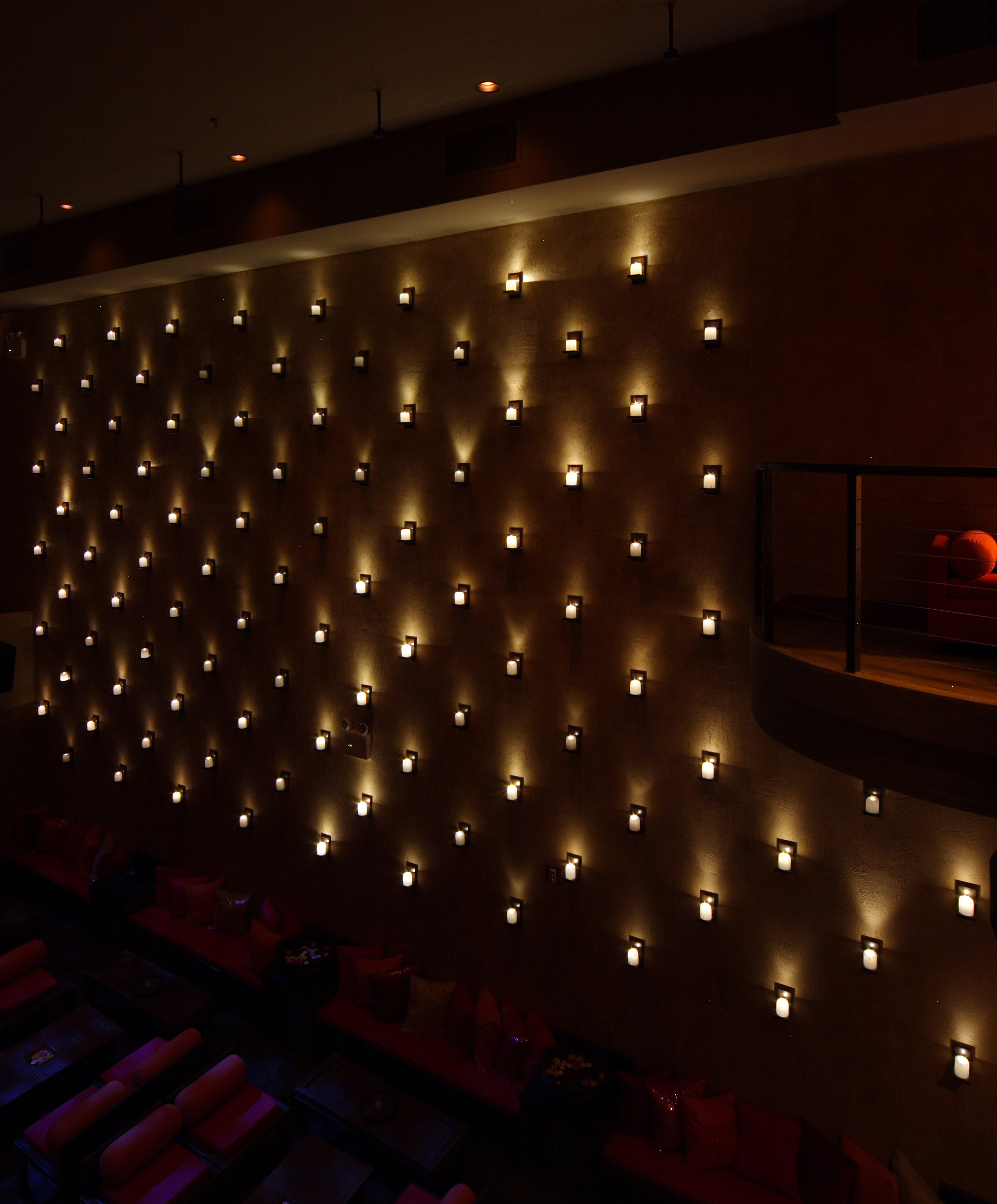 EARTH NIGHTCLUB
Location: New York City, NY
Set in Chelsea, looking onto the High Line on Tenth Ave, and adjacent to a biker bar, this lounge, named Earth-NYC, opened with the expectations to cater to affluent Indian clientele and the general public.
The first and dominant concept was to arrange a series of candles, set on approximately 24" centers in both orientations. Each real candle, blowtorched to mimic a partially melted candle, was mounted to a specially designed base with a 1/8" fiber-optic cable passing into it.
Dimming fluorescent T5 fixtures with heavily saturated filters, and six inch red led grazing lights were installed inside massive curved arcs over the mezzanine and stairs.
The lights in unison gave the feeling of an eclipse – an image found in Earth-NYC's logo.